Best Team You Can Hire For Tile and Grout Cleaning In Sydney
When it comes to cleaning tile and grouts you can't compromise with the quality. Yes, you can clean tile and grout by yourself. But it requires experience and proper use of liquids to keep it germs free. Tiles and grouts of bathrooms and toilets are more prone to grow harmful bacteria and fungi on their surfaces. You need the best tile and grout cleaning professionals to keep them shiny and hygienic. With our Tile and Grout Cleaning Sydney team, we have some of the most experienced workers to provide you with the best services in the town, call on 0488 852 105.
A professional knows about the amount of force they need to apply on the grouts to clean them without any damage. They know which liquid to use depending on the material of tiles. Thus, we have the best team for Tile and Grout Regrouting Sydney needs.
Tile Repair and Restoration Sydney
Temporary tile repair can be done using cement or grout. But over time, it will absorb moisture and can make the condition worse. Replacing the tile is a good option but it is like open-heart surgery. You need to remove and put a tile without damaging the others.
Why Do You Need to Clean Tiles and grouts?
Dirty tiles and grouts can lead to the production of bacteria and fungi which can cause bad odour and can affect your immune system.
Dirty tiles can also damage the tile's colour and shine. It also reduces its lifespan.
If you do not clean tiles and grouts for many days and then clean the stains you may damage the grouts by putting extra force on them.
In toilets especially you need to clean tiles and grouts on a regular basis. The deposition of dirt and vapours can damage the colour and shine of tiles.
Tiles of the floor are cleaned on a regular basis but we forget to clean the tiles of walls. Wall tiles can easily absorb moisture and get damaged easily.
So you need to clean tiles and grouts to keep your interior hygienic and diseases free. You can hire professional tile and grout cleaners for the job to be done professionally.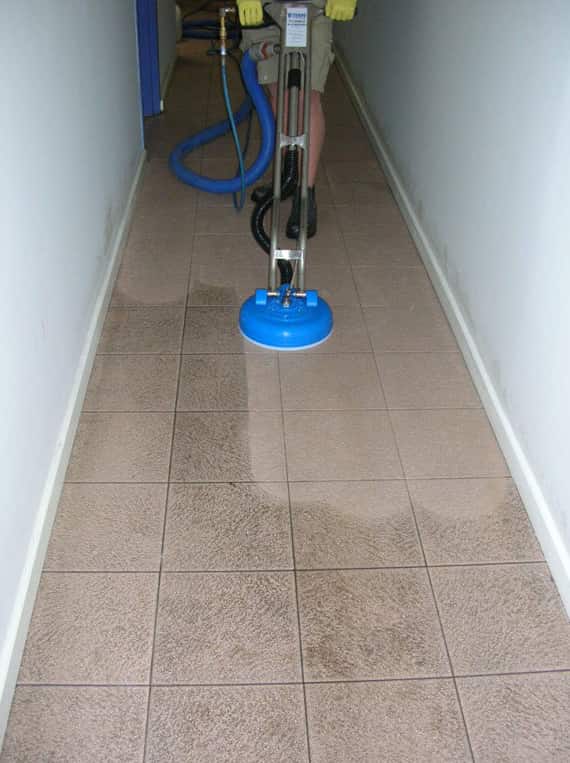 We Are The Real Experts For Indoor Floor Tile Cleaning Across Sydney
Indoor floor tile cleaning requires a lot of experience and unique procedures to maintain the shine of the tiles. We have different levels of expertise in indoor floor tile cleaning. Our professionals know to clean every type of tile in any condition. The first step to cleaning a floor tile is scrubbing. Scrubbing is a sensitive process. If not done with proper precaution it can damage the grouts. A professional knows the amount of force that needs to be applied to clean grouts safely. The second step in indoor floor tile cleaning is cleaning the tile with solutions and wiping it. The third step is polishing the tiles to give them a new look. Polishing maintains the shine of the tile and also makes it waterproof. Our experts also give you tips to maintain the shine of the tiles in the long run, call us on 0488 852 105.
Different Cleaning Services We Provide For Your Tiles And Floors in Sydney
Floor and wall tile cleaning
Floor and wall tile cleaning are essential to maintaining the cleanliness of your house. Floor and wall tiles are made of different materials and different thicknesses. You cannot use the same solution and same cleaning techniques for both. That's why you need professionals for this work. Spending a bit of money to clean your house tiles properly is a good investment.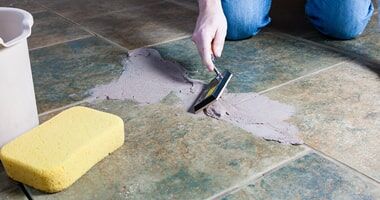 Tile and grout sealing
Tile and grout sealing means saving the tiles from absorption of moisture to save them from damage. Grout is a form of cement and is porous. The tiny holes on its surface can absorb moisture and can damage the bonding of tile and the wall.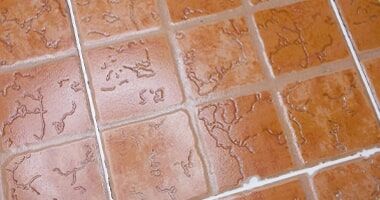 Grout recolouring and regrouting
It's like renewing the tiles and grouts. It is not a layman's job. It requires a lot of experience to recolour the grouts. You cannot use a light colour on dark colour grouts. And regrouting also needs to remove old grouts which are a very sensitive process. You can always hire a professional for this job.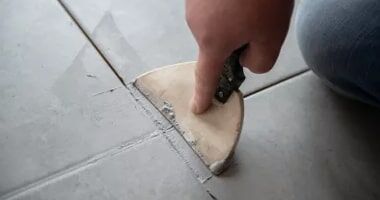 Epoxy grouting
Epoxy grout consists of epoxy resin and a filler powder. This grout is naturally waterproof. It is the best choice to use epoxy grouts during the installation of tiles.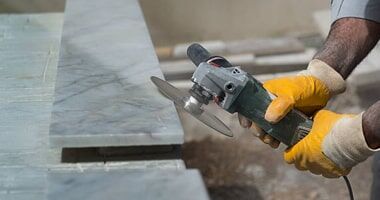 Stone polishing
Stone polishing: We provide floor stone polishing services at the best rates. Stone polishing is necessary to remove the rough surface of the tiles and make them waterproof. It is also necessary to maintain the shine of the tiles.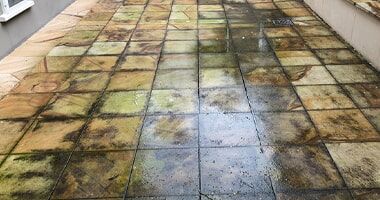 Tile mould and stain removal
Stain can be caused by the deposition of salt on the surface of tiles. To remove stains and moulds, you need to hire a professional. If you try to do it on your own you will end up damaging the tiles.
We Offer Cleaning For Different Types Of Tiles
The kitchen is one of the most important areas of our houses. And we should never let it get dirty because when it is not cleaned properly It can lead to the contamination of food items. And the kitchen is also one place of the house which gets used more often. Cleaning the kitchen tiles might be a tiring task because there are a lot of items you have to remove from the kitchen shelves. Therefore, It is better to hire a professional Tile and grout cleaning Sydney for a complete Kitchen Tile Cleaning and Tile Sealing job.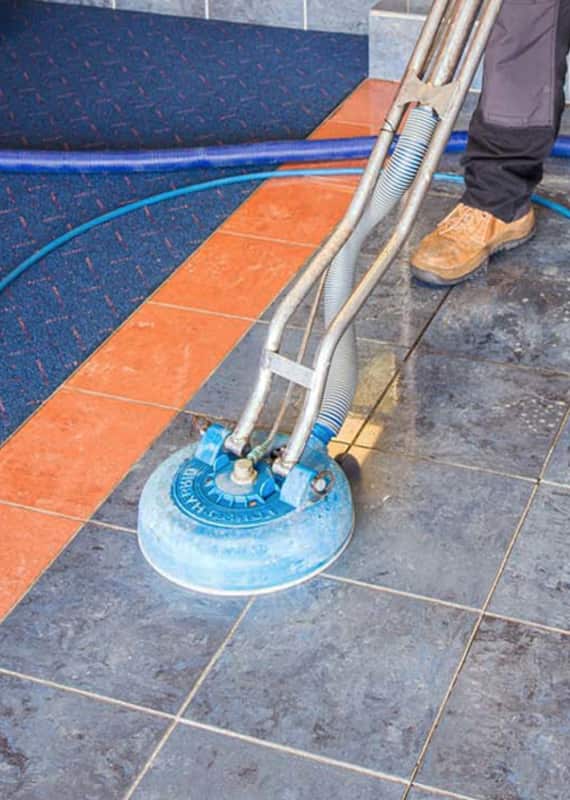 Different Residential And Commercial Areas Where We Provide Services
The process we follow for tile and grout cleaning are steam cleaning, stain removal, deodorisation and sanitization. These processes require a lot of experience and hard work to perform. With their lots of experience, our professionals are experts to give you quality tile floor cleaning treatment in both residential and commercial premises. Avail of our effective residential & commercial tile cleaning Sydney services today!! We clean tiles and floors in the following areas:
Private homes and residential societies
Commercial Premises
Eateries, restaurants and hotels
Shops and malls
Hospitals and Clinics
Kids healthcare centres
Manufacturing industries
Schools, all academic institutions and colleges.
FAQ's on Tile and Grout Cleaning Sydney
Do you provide services on the same day?
Yes, we provide tile and grout cleaning services on the same day or within a few hours of your booking.
Is your customer service satisfactory?
Yes, the satisfaction of customers is our prime motto. We believe in giving our best to the work we do.
Do you have discounts for your regular customers?
It depends on the situation. If you are our regular customers we will definitely give you some extra benefits.
Reach Here

Location: 91 Liverpool St, Sydney NSW 2000, Australia